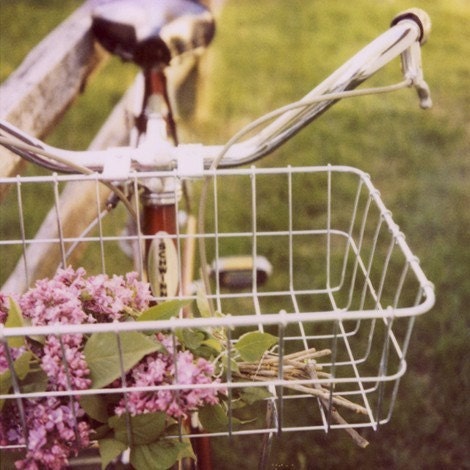 Alicia Bock
I recently stumbled upon Bentlily, a blog by Samantha Reynolds, where she writes a poem a day as a reminder to herself to stay present. I don't have a lot of experience with writing poetry but it's something I'm very interested in; so when I discovered Samantha's Instapoem feature where all I had to do was answer a few questions and she would create a lovely poem from my answers it was a no-brainer. Here is my poem:
It was the day we laughed so hard
we made the lilacs bloom

I was seven
it was warm

we were running like sea turtles
a game of fort building
happiness all balled up in our hearts
shooting out of us in shrieks and bellows

I'm a cheetah
she declared

and I decided I was too

a generous cheetah
with nothing to do
but chase the wind

they say it whips you in the face
but this isn't how it works
if you run hard enough
the wind bores right into you

I don't remember anything else
except the smell of the grass
sweet as wine

the wind carried the rest away.
Isn't it beautiful? I think it's time for me to stop sitting on the sidelines and give poetry a real try...